Never Skip A Public Toilet Again
When you have to use a public toilet it's better to come prepared! this allows you to quickly sanitize the toilet seat so you can relieve yourself sitting down comfortably!
Individually packed, our sterile covers wrap around the seat with ease, preventing germs from touching your bottom and shielding you from the nasty stains and prints on the seat!
On the road, this is a must-have! When you are traveling and your home isn't near you can find relief in any public toilet without exposing yourself to the dirty seats!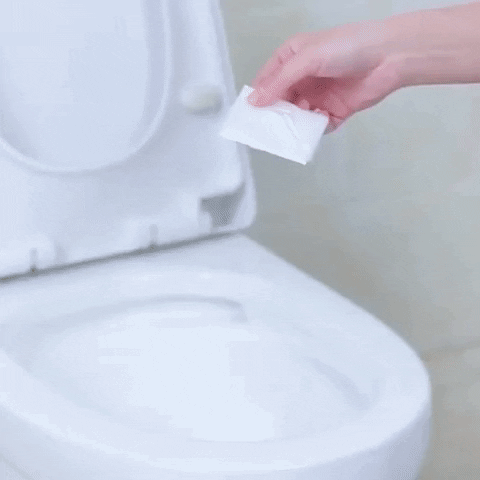 Features:
Seamless sanitation - Shield your bottom from the germs on the public toilets, put a cover over the seat to prevent any skin contact with the nasty germs!
Like sitting at home- Don't let the dirty toilet dismay you from relieving yourself, sit comfortably knowing your bottom is resting on a sterile surface! 
Traveling with delight- Traveling abroad can lead you to far less sanitary plac
es, easily sterilizing any toilet you encounter in just a few seconds!
Why this cover is for you - You don't have to hold it until you return home, use the dirty public toilets without exposing yourself to germs!
Specifications
Product Dimensions : 18.8 x 16.5 x 0.1 inches; 6.38 Ounces
Manufacturer recommended age: 3 years and up
Department: Unisex-adult